Dr. Kathleen Anderson Walk, At a Glance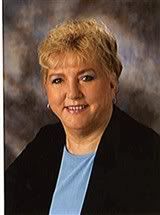 Sitting in church next to her mother as a 7-year-old girl, Kathleen Anderson Walk heard a missionary doctor speak of how she was able to remove a tumor from someone when no other doctor would. From that moment, the young girl knew where life would take her. Beginning her career in 1968, she earned an MD from the University of Nebraska Medical Center. After working for two years in Omaha, Nebraska, as a physician, she spent the next 10 years practicing as a medical doctor and missionary overseas. Her dream of providing physical and spiritual nourishment was fulfilled when she established Hope International Services, the mission of which is to spread the word of God and promote healing crusades in countries with limited access to advanced health care. Dr. Walk's endeavors took her as far as Bangladesh and Nigeria, where she worked with a medical relief team under the International Red Cross during the Nigerian Civil War (or Nigerian-Biafran War) and received an Ibo name meaning "she who helps all those in need." Due to her outstanding leadership and familiarity with the population base, Dr. Walk became the director of a new Nigerian hospital that opened in 1999.
Hoping to offer life-changing services to people of all ages, Dr. Walk helped to build an orphanage in Malawi. Though she has no children of her own, this outstanding individual jokes that she has a hundred thousand around the world, beaming, "Everywhere I go, they call me mom." Back in the United States, she was named Family Physician of the Year in 2007 for the state of Nebraska, which is the site for the only American-based version of her radio program. The show, which first aired in 1981, is now broadcast in 180 countries, such as Kenya, Malawi, South Africa, Ghana, Uganda, and Mozambique — to name a few. Hundreds of people listen, but one gentleman in particular, Bishop Stephano Phiri, was so inspired that he not only converted to Christianity, but became a pastor and has built more than 500 churches in Malawi, Mozambique and South Africa.
A delegate of the Christian Medical & Dental Associations, Dr. Walk has received several awards for her devotion to international medicine, including the Humanitarian Award in 2006 from the American Academy of Family Practice and the Outreach of the Year Award from World Mission Broadcast. After working in international ministry for more than 40 years, looking to the future, she intends to gracefully relinquish control of the organization to a successor and continue to travel overseas to help more people in need.